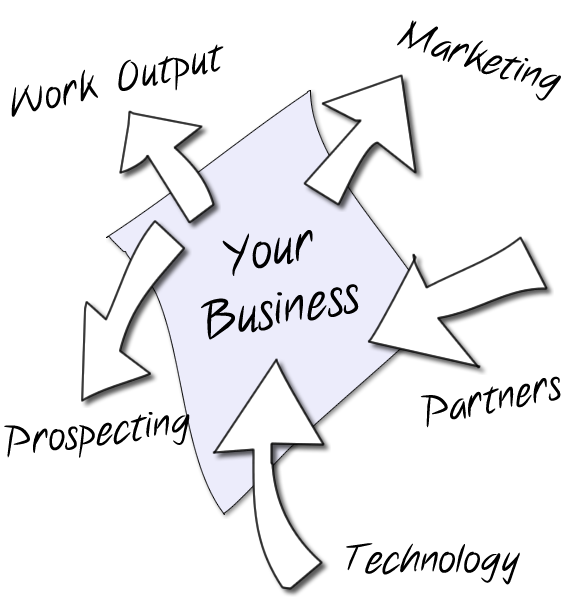 Let's get started!
Red Direction provides guidance, accountability, marketing and consulting services when you need it. We help you by completing tasks, listening, and building online and in-person marketing strategies that enable your team to reach its sales and growth goals. We provide service and added value as defined in your company's mission and vision.
---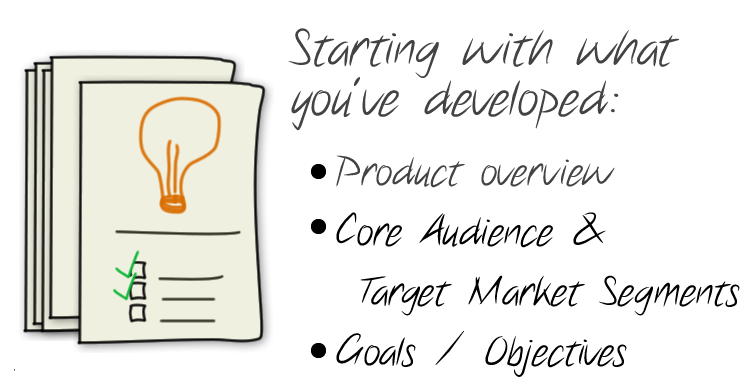 We develop plans and strategies.
With information about the team's mission to create value, remove obstacles, and create a clear brand voice. We combine our business and marketing solutions and out-of-the-box ideas with your existing knowledge of industry, team strengths, and product opportunities. We create marketing elements with your business goals and direction in mind. We are your comprehensive marketing and business consulting solution.
Key Performance Indicators (KPI) – Providing you a measurable demonstration of how your key business objectives are being met. Data-driven tools give you an edge. Sales, marketing, social media, and industry-specific assessments and results with action steps to launch you forward. How did you last campaign perform? Are you on a profitable path? Know for sure.
---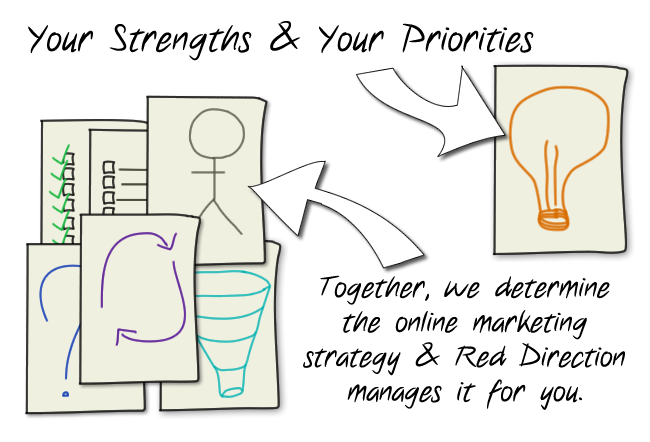 Ideas abound. 
We harness the power of experience and knowledge of marketing opportunities to guide your business to the pinnacle of success. All avenues of marketing are explored and considered to create your best fit. From event marketing to media buys, we see where your ideas, products and goals belong.
Measurement – Quantifying your vision and trajectory with data, forecasts, benchmarks, appraisals, CRM, and balanced scorecard to bring strategic insight to your management and decision-making teams. Foresight with the right tools and information.
---
We create Priorities.
We mix our ideas with your past and current experience + everything known about your customers to define and leverage immediate opportunity, keeping longer term projects in mind to strengthen market positioning.
By listening and watching, we are aware of trends that allow us to bring new concepts and ideas to you. In turn, this allows Red Direction to identify opportunities and to expand business communications.
---
Working with Red Direction offers many benefits, including:
We present the latest online marketing trends and recommendations – and determine both if and how they fit into your business.
By using our services, you don't have to learn new technologies (unless you want to) to be successful online.
Long-term partnerships build momentum and employ the strengths of everyone involved.