Jess Dewell:
Speaker on Decision Making, Tenacity, and Women's Leadership
Keynoted, Facilitated, and Presented for: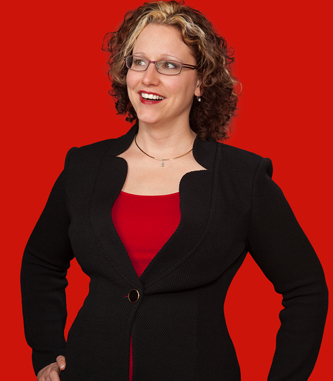 An accomplished business leader, proven at achieving results, and recognized facilitator, Jess brings tremendous insight, real world implications, and unconventional ideas to her programs. She has worked with and presented to tens of thousands of business owners and leaders around the world.
The route to answers begins with the acknowledgement we lead and decide without having all the answers.
In business, the unknown can be stifling. Jess Dewell, founder of Red Direction, Infusion Principle, and The Voice of Business Radio, perceptively talks about leading with incomplete information. Each choice we make impacts results. Highlighting concerns and problems through a thoughtful, realistic lens can, however, serve as the catalyst for beginning the change you want to see, and supporting transformation in progress.
Grab chaos by the hand. Lead,  stick to decisions, and build business tenacity.
Invite Jess to Your Event
Custom experiences are possible, Jess is happy to design one with you for half- to full-day facilitated discussion, workshop, or keynote. Here are key concepts and take aways to start the custom keynote and workshop design process:
Create self-sufficient, take-charge teams that want to attract more business.

Use smart, creative planning that promotes near- and far-term development, and, in turn, stability.

Develop people skills, business strategies that includes employees to step into more leadership.

Rediscover and create shared meaning to meet growth goals.

How to shift out of stagnation and to innovating for success.
Here are some ready-to-deliver programs Jess offers:
Invite Jess To Your Next Event
Is Jess a fit for your event?
Reach out to Tasha, Strategic Relationship Liaison
(704) 444-0659
tasha @ reddirection.com
With questions and ideas about how we can work best together.
Harness Your Power to Lead, Assess and Navigate a Profitable Business
With business leaders being forced to quickly adapt to market changes and do more with less, it takes a lot more than gut instinct and a great idea to successfully lead a thriving business. In this session, you'll gain key insights into how to use the powerful Act to PLAN method and create the structure, processes, and team clarity needed to build a company that lasts.
Act To PLAN is a new bold way to do business by working more with strengths and doing the work. PLAN is four frameworks: Power to Lead, Assess, and Navigate a profitable business. We cover:
Where the power within our business is,
What our business can tell us vs what we need to have it tell us,
Understand how to use the information we collect, and
Choose the direction to reach goals.
Using proven business techniques to maximize your company's strengths, work flow, and culture.
The skills we use and develop in PLAN:
observation, listening, research, communication, integrity, problem solving, conflict resolution, negotiation, commitment, accountability, supporting others, diversity, adaptability
This is a program adapts to a keynote, presentation, 1/2 day or full day workshop. Jess will ask a few questions and suggest skills to focus on in the program – to support the skills you want to develop.
Cultivate Power of Your Expertise and Weave it into Sustainable Success
Let's face it, our companies face an ongoing challenge. How we collect and use information directly effects our company's response to external marketplace changes. From economies to technologies to customer expectations, our experience and ability to collect information for decisions plays a large role in how organizations adapt and grow.
Jess Dewell will share with you how the power of your personal expertise can be cultivated to make better decisions by:
Watching for and addressing the four "canaries in the coal mine" that indicate relationships are at risk.

Creating shared meaning to reduce feeling overwhelmed.

Doing more with less by taking the time to create filters and prioritize what's collected and cataloged.



These three concepts, woven into the fabric of our organizations, is supported by the attention and focus to deepen relationships, identify information that adds momentum to growth, and remain relevant.

Change for the Good of Business
As business executives, we are are constantly asked to do more with less, and it takes more than effective decision making to run a sustainable business today.
In this session, we discuss the use of time tested business practices combined with the power of relationship to invite leaders to step up into leadership.
We will cover how to uplift everyone with networks that work, say no to stay on mission, and the usefulness of think time.
Give (THE RIGHT) Customers Everything
Address the clash between serving and supporting customers, and increase business sustainability.
It's challenging to be a business leader in small to mid-sized companies. All the moving parts, all the unexpected problems… and we still must make money and grow our businesses.Figuring out what's happening can be difficult, but it doesn't have to be.
LEARN HOW TO:
Establish feedback loops and listening posts.
Consider and evaluate feedback and feature/service requests.
When (and how) to say no.
Praise for Jess and her programs:
"She brings a vast amount of knowledge and enthusiasm, igniting the spirit within the team [to advance] our careers. With strong communication skills, Jessica's training courses are filled with new information and hands-on exercises, and time for questions and individual assistance."
– Cheryl Bourg, Broker
" Jess is your go-to person for revving any online strategy into high gear. Social media? Video marketing (Google+ Hangouts, YouTube)? Websites? Email newsletters? The list goes on and on. Jess Dewell can help you figure out and shape the direction your business should take. I also speak from personal experience as a consulting client."
– Pam Barroway, Barroway Editing
"Jess is an outstanding combination of knowledge, ability and personality. She not only has a thorough understanding of her field but has an incredible ability to share that knowledge with others."
– Kathy Davis
"Jess is a wonderful speaker who provides clear information and a teaching style that she adapts to her audience and students. She always knows the material and can answer questions easily. Her enthusiasm is infectious and makes individuals want to listen to her talk on other subjects."
– Austin McFeeley, Owner of Transparent Inspections
"She's very easy to work with and very talented. Jess is on the cutting edge of developing a platform for business owners that will take their business into the stratosphere! If a person is a great plumber, it doesn't mean they'll be great at operating a plumbing business. She's created a 'master mind' platform that will encompass the six key elements of operating a successful business."
– Joel Dawson, Business Consultant
Jess' workshops, talks, and keynotes are expertly crafted specifically for small businesses. Bring her to your next event to facilitate a program on a topic that is pertinent to the success of your organization.