Tame Business Brain Clutter
When we effectively filter information, we create more impact.
$249 per person, Minimum of 6 people
LEARN HOW TO CHOOSE:
By facing what we avoid in our leadership position.
Decide what's important, right now.
And use creative ways to stay on task.
AND by the end of this 1/2 day Workshop, you will:
CREATE YOUR ACTION-ORIENTED POSITION DESCRIPTION
KNOW AND BE ABLE TO USE PRACTICAL PROBLEM-SOLVING SKILLS
DEFINE BUSINESS STRENGTHS AND WEAKNESSES (AND YOUR OWN STRENGTHS AND WEAKNESSES)
UNDERSTAND THE INS AND OUTS OF DECISION-MAKING
When it comes to business planning and strategy, the ability to filter in what we need is a requirement for successful business leaders.
You are here today because something inside you, and the leadership team of your organization, knows that there are more results to achieve. More sales to be had. When we get focused on selling, casting a wide marketing net, and paying for targeted advertising … we want the results to turn into more dollars.
---
What people say about Business Brain Clutter: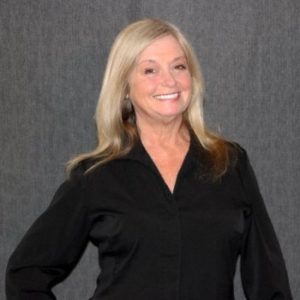 You will not find a more positive, eager-to-help attitude than you will experience with Jessica Dewell. Jessica is always "on task" – she is very detailed-oriented, has excellent communication skills and has technology skills second to none.
Kathy DuBois, Managing Broker at Berkshire Hathaway Home Services
Jessica is an incredibly creative, capable woman who knows how to help you think outside the box and activate your creative juices. She is a wonderful advocate for businesses. She thinks analytically and incisively. She knows how to help you analyze your business, make a plan, and help you achieve your goals and objectives. She is patient, compassionate, fun to work with, enthusiastic and a genuine delight. Anyone who works with her will be glad they did.
Stephanie Bryan, LCSW, CAC III, Psychotherapist and Parent Coach

---
The sheer amount of information we receive in a day is overwhelming. It doesn't have to be! Developing our internal filter to discern what's important and urgent allows us to make better choices with our time.
Choice is the center of what we choose to do (or not). When we are too busy to look at what our business is trying to tell us, there are many reasons.
The Business Brain Clutter Workshop is for you when you want to:
Recognize when we are avoiding parts of our business.

Choose what's important and what's not.

Learn creative ways to stay on task (the action you choose).

Take the guesswork out of listening to the day-to-day rhythms of our business.
In small businesses with heavily involved executives and working managers, it's easy to forget (and forego) personal development.
Expanding the skill sets of your organization's leaders allows them to lead by example in a way that reinforces the company culture you work diligently to build.
This program is ideal for:
Executive teams of 5 – 15 whose goals include getting on the same page and moving in the same direction.
15-21 Middle Managers and Directors who want to develop their core competencies and achieve more results.
The Business Brain Clutter Workshop is a 1/2 day program that may be customized and facilitated at your office.
Discuss date, time, and pricing options with the Red Direction Team for your private company workshop. Contact us here. [link/button]
Sometimes you need training in our location at a different time than what's scheduled on the website. We get it. Reach out to us, we will schedule this workshop at your offices for your team.