ARE YOU READY for what it takes to ACHIEVE GROWTH?
How often do you validate or revise your business's growth strategy? If your first thought was "Not enough", read on.
Have you identified the critical success measures your organization will track to implement that growth strategy? If your response included "Maybe we're not measuring the right things", keep going.
This event takes place on February 1, 2019 in Thornton (just outside of Denver) with Jess Dewell, Founder of Red Direction and Rapid Growth Entrepreneur, Consultant and Business Advocate.
Join us – with your team – to learn, create and use:
Refresher on business growth strategy: what's important, what's not and how rapid growth can result from each leader's deep investment ensuring success for staff, investors and customers.

Big picture view and research on economic pressures and openings for your sector.

Insight and support for ambiguities of growth, internal capabilities necessary for growth and sustaining leaders' appetite for results.
Friday February 1, 2019
from 800a-400p
$140 per ticket
$100 when buying 3+
from January 10 – January 31
and at the Door:
$200 per ticket
The Growth Strategy Summit delivers high-level thinking and perspective as well as hands-on, interactive exploration to unlock organizational best practices. Jess, a keynote speaker and a panel of experts will help entrepreneurs navigate the maze of sustainable business growth.
Deliverable # 1: Remove common misunderstandings about what a growth strategy is and how to use it.
With technology and perceptions changing quickly, the ability to adapt and build resilience come from using time differently. Often, leaders approach situations quickly with just the teensiest bit of forethought because there's an urgent need. Once set in place, these fast responses tend to drive long-term goals, but not always effectively.
A little counterintuitively, leaders who use long-term goals as a filter to address unexpected situations and medium-length goals get better results over time. The safer bet: take the time to establish viable goals that support future short term decisions through guidelines and frameworks.
This team workshop is geared toward taking advantage of what you already know, have experienced, and the problems you are trying to solve right now. The Summit will focus teams as to where the company is going, using insights and research from industry experts.
"I love working with companies seeking growth, that just need more tactical support for their teams' greater involvement; developing and achieving their company's potential through a powerful growth strategy." Jess Dewell
Deliverable # 2: Use methodologies and frameworks
– created through hands-on trials, tribulations and triumphs –
to ignite your company's growth strategy.
How can leaders generate deep understanding and approaches to the issues that keep them up at night?
Jess will lead discussion and activities on three key areas:
Anticipating and responding to changing customer expectations

Embracing shifts in markets and competitors to accelerate your company's potential.

Breaking through business plateaus (even if you haven't yet experienced a leveling off).
Participating Denver Metro business leaders will learn recent thinking and insight from national and global leaders, and practice addressing these three major challenges.
The Growth Strategy Summit is a good reason to work away from your office that Friday, to refresh your methods and approaches, investing in your own professional development with 100 of your peers.
Deliverable # 3: What's Growth Strategy got to do with my role?
Your role – as a leader with budget responsibility and team performance accountability – has a lot of unknowns. The way you lead has roots in how confident you feel dealing with ambiguity … the fact is; information is imperfect and often incomplete. How you address these unknowns can instill confidence in your team, or not. On February 1, interactive exercises will build on the information shared, through grappling with ambiguity.
"Falling back on ingrained habits that we default to, with some level of success in the past, will not support great leaps in sales, in scaling, and in positioning for acquisition." Jess Dewell
You are in your role because of specialized skills and leadership acumen. In both capabilities, past performance was a factor in your promotability. Now, the stakes may be much higher. The scope of your role directly impacts the bottom line, product delivery, manufacturing, supply chain … human resources and sales. Every senior role in an organization has a responsibility to implement and execute the company's growth strategy. And there's another expectation for your role: ensure all employees are engaged and involved to achieve growth goals.
Deliverable # 4: Growth Strategy and Your Team's Success
The way you operationalize the company's values becomes obvious in the tangible cohesion of your direct reports' interactions and performance.
Leading today requires that you are able to articulate company value, demonstrate behaviors that build value, and create a dynamic knowledge base that is steeped in an understanding of how you and your team fulfill and achieve objectives.
"I believe employees appreciate tracking growth results and learning how value is created and how it appears in terms of innovation, improvement, and problem solving." Jess Dewell
About Jess, Your Growth Summit Facilitator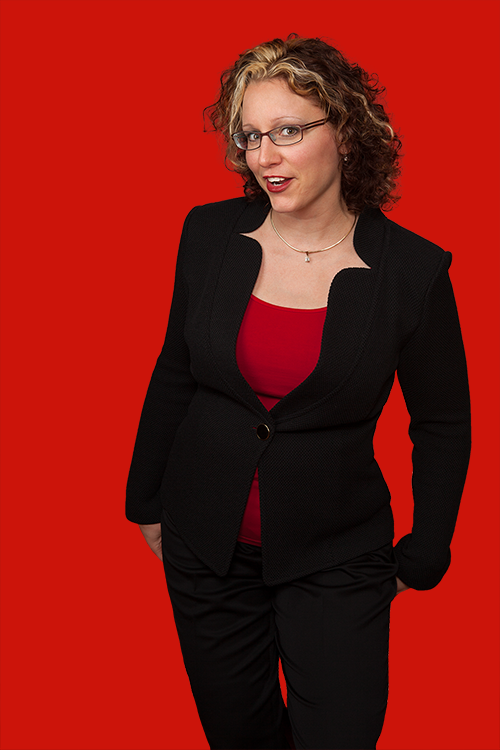 Jess Dewell is Founder and CEO of Red Direction and brings over 20 years of advising, consulting, and facilitation experience in operational strategy and organizational culture where values and purpose intersect. Both practical and unexpected, her views tune into to the uniqueness of your organization. Companies working closely with Jess learn to ask the right questions and think effectively on their feet. Jess is your Business Advocate, specializing in working with companies at critical growth points in development to balance their growth with constraints found in leadership and operations. When not working with leaders to make companies successful, she enjoys spending time with her husband and son in Boulder, Colorado.
---
What people are saying:

Jess has the ability to understand complex businesses with ease, then leverage her substantial experience to create the correct solution for each client. Jess is a joy to work with and her mental agility is remarkable. I recommend her most highly. – Steve Merager, CEO

Red Direction is a powerful resource in deploying advocates. Podcasts, leadership training, collaboration. Jeff Sherman, Executive
Purchase 3 or more tickets and invest $100 per person! (This program is beneficial for teams).
Use What You Learn Right Away
For Jess, lifting business leaders' vision, perspective and confidence for business growth is as important as the agenda's data and recommendations; to fan the flames of your appetite for growth.
Outcomes you can count on:
Increase confidence and move more effectively through pressure-cooker situations.
Attain more results and ignite possibility within your team – and achieve more together.
Find and use the intrinsic motivation of each person on your team.
Lead with confidence and build Leadership Capital at the same time.
Harness the dynamic of an objective to fuel priorities.
Use learning from your own experiences and from others.
Foster open dialogue that makes a place for everyone's personal goals to work better together.
Introductions to Resilience Frameworks:
Find the power in slowing down – harness the potential that comes with active thinking.
Change your default response to launch into problems by choice.
Find THE RIGHT solution RIGHT NOW.
Think differently about resources and energy – chose paths that will require less backtracking.
Incorporate compassion with a mindset shift to rely on strengths and use them to improve upon weaknesses.
Build on necessary skills to lead effectively today:
Compassion, Decision-Making, Arbitration, Consciousness, Awareness, Creativity